Presentation to Colin Woodthorpe
SCAN certificate number 1052
Colin Woodthorpe's certificate was presented by Tony Malone
on 18th July 2014 at Mike Flynn testimonial game at Edgeley Park.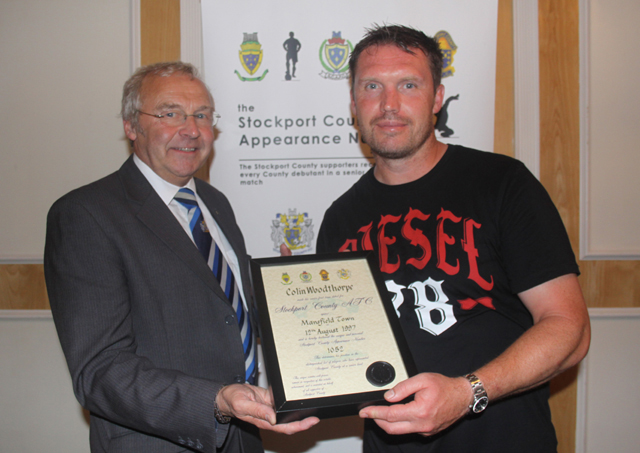 After the presention Colin Woodthorpe said, "I've been looking forward to receiving this since I first heard about SCAN a couple of years ago".
Thanks to Sue Cordon for the presentation photograph
The scheme guardians would like to thank Tony for making the presentation on behalf of all County supporters.